How to participate in Eurojackpot
You may have heard of Eurojackpot Lotto, whether you currently live in one of the European countries where it's played or not. It's a lottery that started out in 2012 with 19 European countries participating. But if you live in the UK, or in any other country which is not on the list of participants, then there is no way for you to get a ticket for Eurojackpot in the traditional way.
That means that, as of only a short time ago, you wouldn't actually have been able to play, and that's definitely not going to get you access to this new jackpot, right? Well, now you can play Eurojackpot online.
Internet to the rescue
The solution for lotto fans from the UK and elsewhere is provided for you by our internet site. Along with Eurojackpot, we give you access to a number of international lotteries. What we offer is a courier service for lotto tickets for the lotteries with the largest jackpots from all over the World. Most, if not all of those lotteries would otherwise not be available to you, but we have you covered!
Why play Eurojackpot?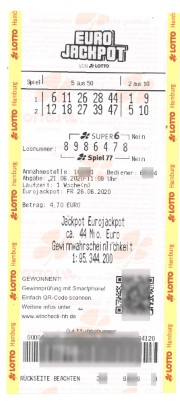 After all, we know that people around the world really want a chance to play and win these big jackpots rather than being stuck with only the jackpots for their own national lottery games.
All it takes for you is to make a choice from our list of lotteries. We have some of the most popular from everywhere in the world available. That way you can take a look, see what each one has to offer, and decide which ones you're most interested in.
Then pick your numbers manually or let our random numbers generator do it for you ("Quick Pick" function). You can even combine the two, selecting a few numbers and then randomly adding in whatever other numbers you need to fill out your tickets. That way you can get some of the numbers you know you want and you can still fill a card if you don't know all the numbers you want.
Add more tickets if you want, and mix different lotteries. That's going to help you increase your odds because you're playing a number of different games all at the same time. You could even do what is very popular among our clients, and that is to play the same number sets across multiple lotteries.
For some, this feels like a great way to increase their odds because those numbers just have to pull at some point, right? There has to be a way to get those numbers to win?
Once you have all the tickets you want, you can use any of our multiple, secure payment options to buy your tickets. There are plenty of different ways you can choose from, so you can find something that you feel comfortable putting money in and taking money out through. We use just about all of the most popular platforms.
Don't forget to determine how many draws you want to participate in. This is important especially because the current jackpot may not be won in the next draw. You would not want to miss your chance to win even bigger in the following draw, right?
Then what happens?
Well, it is actually quite simple when you play Eurojackpot online. We have a network of agents that will buy the Eurojackpot lottery tickets with the specifications you chose. In your client account on RedFoxLotto.com, you will see confirmation of your purchase. Of course, you will also get the confirmation via email. That means you can feel confident that everything is going just like you planned and that your tickets are ready and waiting for the game to draw.
You won't have to worry about anything from there, because we're going to keep you posted on the drawings as well, just in case you happen to forget which days it is.
And you will get another email notification if one of your tickets has won. As long as your winnings are not higher than € 2500, they will be credited to your client account immediately. You can either have them paid out to you through whichever account you've selected or you can use the funds to buy more tickets. That's going to make it super easy for you to make your own choice, right? For higher winnings, our support will contact you and manage a direct payout for you.
Specifics of playing Eurojackpot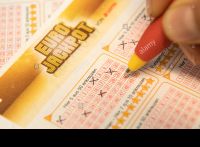 Now, if you're going to be playing the Eurojackpot you need to know how you're going to do it. It's really quite simple. On your ticket, you need to pick five numbers between 1 and 50, plus 2 numbers between 1 and 12. The jackpots start at a minimum of 10 million €. There is one aspect in which this lottery is different from most others. Once the jackpot reaches 120 million €, it is capped.
That means that all money that would normally be added to the jackpot will be added to the second-tier prize level. To win that prize, you need only 5 plus 1 number to be on your ticket. Your chances to win that prize are obviously better by a factor of 12, compared to your chances of winning the jackpot with 5 plus 2 numbers!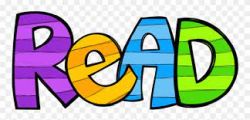 Beware of online lottery scams
How to detect an online lottery scam, and what their intent isRead More
That means, if the jackpot gets to the maximum amount, you actually have a second shot at winning a large jackpot. The second tier is easier to win and the numbers are going to start going up on that one. That's definitely going to increase your odds of that huge prize, right?
And that means, even though the jackpot is going to be a little smaller even when it caps out, you're still going to want to pick up one of these tickets because you're going to have a great chance of really getting somewhere with it in the long run when you buy Eurojackpot online.
Get started now with playing international lotteries – buy Eurojackpot tickets today!