Have you ever actually heard of the EuroMillions? If you live in a European country you definitely have. But if you live in most other countries around the world you might or might not. So, let's take a little closer look at how to play EuroMillions online, shall we?
EuroMillions is an international lottery that can be played in nine European countries. That means you may already be living in a country that you can purchase a ticket from. Tickets for the EuroMillions lottery, however, cannot be bought in stores in other countries, especially in non-European countries.

Now, you're definitely going to want to do something about that because, besides the Eurojackpot, EuroMillions is the largest lottery in Europe. The lottery was founded in 2004 and so far the record jackpot stands at € 190 million. It was won by a single, unknown player in October 2014. That's definitely something that you're going to want to at least have a chance at, right?
Do you want to be able to say you almost won the EuroMillions? Well, that's why you're going to need to know more about their tickets.
EuroMillions lotto draws take place in Paris on Tuesdays and Fridays. To win the jackpot, a ticket must correctly show 5 numbers from 1 to 50, as well as the "lucky star", a number between 1 and 12. Of course, there are other winning tiers. For the smallest win, you must have ticked 2 of the 5 main numbers correctly.
All of that means you're going to have a really good chance of winning something because you only need to match 2 numbers in order to win a prize. And when you win even a smaller prize you're going to have the money that you need to purchase a new ticket and try again for the next drawing.
How does the online purchase of tickets for EuroMillions work?
To buy your tickets and play EuroMillions online, all you have to do is click on EuroMillions on our website. From there you're going to be walked right through the steps of what you need to do to get that ticket. You pick your numbers, any numbers that you want (as long as they fit the rules). There is also a "Quick Pick" function available.
With one mouse click, you can have a random number generator determine your numbers. You can still manually change the picked numbers if you want to so that you get a combination of your own chosen numbers and numbers that have been randomly chosen for you. Then, add as many tickets as you wish into your cart so that you're ready for purchase.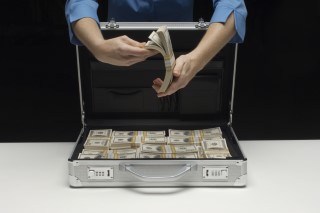 If you wish, you can add more tickets to your order. Your order can even include tickets for other lotteries. Many of our clients play several international lottery events at the same time. Most people choose their lotteries based on current jackpot size and that's where you're probably going to find the EuroMillions as well. The jackpot is definitely usually doing really well and it's one that you're going to want to see for yourself (and get in on).
Next, follow the instructions on our website to complete the purchase and pay online. You can have your ticket in just a few minutes, even if you don't already have an account with us. We really do make it that easy to get going.
Advantages of playing international lotteries like Euromillions online
Convenience aside here is one of the major advantages of playing international lottery jackpots. You can use your lottery money more profitably by buying only tickets for those lotteries whose jackpots are currently high enough. No waiting for weeks for the national lottery jackpot to be high enough in your country. You can choose a much larger jackpot online basically at any time. Actually, most countries of the World have lotteries that never reach jackpots that even have a fraction of what the biggest worldwide lotteries have.
For those who really want a shot at some of the biggest prizes that are definitely the best part of all. You want to have a chance at the millions rather than just some of the small amounts that a lot of lotteries start at. Sure, it's nice to win. But it's going to be even nicer to win if you're getting something that's really going to change your life instead of winning something that's just going to buy you that next ticket that you want.
Due to the fact that there are two weekly draws, the EuroMillions jackpot increases quite fast. For this reason, you may want to consider activating the option to have your tickets participate in several consecutive draws. This can be done during the process of your online purchase.
The option is available to you before the order is completed. So you always stay in play for the next highest jackpot in the following draw. The next draw may not have a winner for the main prize but maybe the one after that will be your lucky shot.
If you purchase additional draws for a single ticket it also means you don't have to worry about getting more tickets for a little bit longer. You can just wait and see what your current ticket does and see how it's going to make a big win for you. It's super simple and it's going to have you more than happy when you see the possible payout.
So if the jackpot in your local lottery is not so attractive right now, why not try your luck and play EuroMillions online? You never know what you could be competing for or what you could win. And the whole process is super easy to get started. What do you have to lose by checking out a completely new game with jackpots of over 100 million? Absolutely nothing! And you could be winning something huge in the next drawing.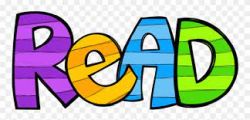 Largest Lottery Jackpots that made history
Know about some of the largest lottery jackpot wins in the history which changed the life of the winners overnight.Read more