Spains weekly lottery La Primitiva
La Primitiva is a Spanish lottery which is often mixed up with El Gordo. They are both held by the same corporation. La Primitiva is the weekly Spanish lottery with draws on every Thursday and Saturday. You will have to pick 6 numbers out of 49 to complete your ticket.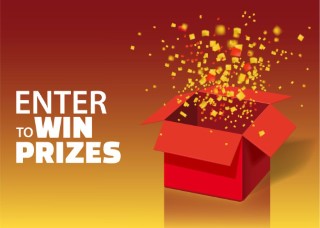 El Gordo, on the other side, is the Christmas version of this same lottery. This lottery works in a completely different way, and there is only one draw per year.
If you would like to buy a ticket for La Primitiva from the UK you can do it here on our site. Use our random numbers generator, or pick your numbers yourself.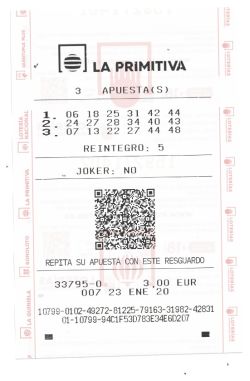 After completing your ticket order (feel free to add tickets for other lotteries as well), you need to create a customer account with us and pay online. Don't forget to check your email inbox for the message that includes a link to confirm your registration. Take note of your login details. With those login details, you can check your winnings at any time.
Of course, you can always come back and play more lotteries. We suggest you check back on a regular basis and take a look at the current jackpot sizes.