Play Mega Sena Brazil Online
If you've looked at lotto games online you might have already seen Mega Sena. This game is actually the biggest lottery game currently going on in Brazil and that means it's a game that you should absolutely be trying out for yourself.
Run by the Caixa Economica Federal Bank, this is actually been around for quite a while and it gives you plenty of options when it comes to what could be your new favorite game. If you're looking to play Mega Sena Brazil online, you just need to know the rules.
How to Play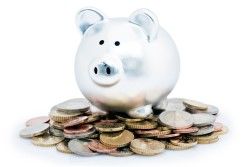 You get to choose 6 numbers when you play Mega Sena Brazil, and there are no additional numbers. If you want to choose your own numbers you can do so or you can choose what is called the "Quick Pick". This will give you randomly selected numbers.
Check Out the Results
Once you've got your numbers to play Mega Sena Brazil online it's time to check out the results. With RedFoxLotto.com it's going to be easy because you just log into your account and the numbers will be available for you there. And they'll even be compared to your numbers so you'll know if you win.