How to play the lotteries of other countries
More lotteries and jackpots for everyone to play!
Great news for all Lotto fans all over the world! You are no longer restricted to your national lottery!
Do you remember when the lottery first started gaining in popularity? It really hasn't been that long since everyone started playing their local and national lotteries. But that was all you were allowed to do. All you could even look at were your national options.
Previously, you were denied access to international lotteries. You could not buy tickets for these lottery jackpots in your country. But the internet has solved that problem. Here at RedFoxLotto.com, you can now play a number of international lotteries online. But how do you play the lottery online?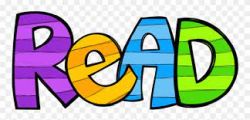 Best lotteries to play
Don't just play any lottery – here are the best lotteries you can play from anywhere
Read more
Purchasing Your Lotto Tickets
RedFoxLotto.com is your courier service for lottery tickets no matter where you want to get them from. In fact, we have agents in many different countries where the big lotteries are held and they take care of buying any of the tickets that you might want, entirely locally.
From there, you, the customer, can order your tickets from us online. You just go to the website and we'll give you all the options like you were playing those international lotteries directly yourself.
Of course, you can pick your own numbers. You also determine how many combinations of numbers you want to play and for how many draws your ticket should be valid. Payment is made online, for example, by credit card. So, if you're ready to pick out your own numbers entirely you just click the boxes to select them. If you want us to pick out the numbers you just choose the 'Quick Pick' option and we'll give you random ones.
Which Games to Play
Of course, you can also participate in more than one international lottery at the same time if you play the lottery online. So, if you scroll through the options that we have available and find several that you're interested in, that's great. We recommend that you choose the largest jackpot at any given time, or the two largest, or even more.
For example, quite often, both Powerball US and Mega Millions US have gigantic jackpots at the same time. Jackpots regularly reach $500 million in the US. There have even been jackpots of over 1.5 billion in the past.
In fact, these two lotteries are among the largest in the world. So, why wouldn't you want to give them a try and see if you can get lucky and win big? Something else to consider: a very popular option is to play the same numbers in multiple lotteries the same week.
If you do not win at one lottery, maybe your numbers get lucky in the other? This is a smart way to increase the odds of your favorite numbers winning. This method makes playing the lotto even more exciting!
Why Play Lotto Internationally?


Anyone who plays international lotto uses their funds in a smarter way. Some lottery players buy tickets for the national lottery week after week, no matter how low the jackpot is. Mathematics and logic tell you that it is better to buy a ticket for a lottery with a jackpot of 200 million than for one with a 2 million prize. This is true even if the price of the online ticket is higher than the ticket price for your local lottery.
You're going to have similar odds of winning, but if you do win you're going to have the opportunity for something that's a whole lot bigger. And keep in mind the exchange rates that you're going to have when you play an international lottery. You want something that's actually going to translate into a large amount in your own currency because when you withdraw your winnings you're going to be pulling them out in your currency.
Now, we have to make it clear what our standards are going to be and just how the cost of your tickets is going to be figured. Of course, for our service, we have to charge a higher price because we have expenses. We also want to make some money. But let's assume the online lottery ticket comes at a price of 4.50 – 5.00€ and a jackpot of 200 million. For the national lotto, you pay €2.00 and have a jackpot of 10 million. Which is better and makes more sense? Well, the answer to this question is probably obvious.
Playing lotto internationally, and thus being able to play online for bigger jackpots just makes so much sense!
How You Get Paid
RedFoxLotto.com also makes sure that you receive your winnings. We will not be charging a commission by the way, except for a small fee charged in case of a bank transfer. That means you don't have to worry about us taking a cut out of the money that you win.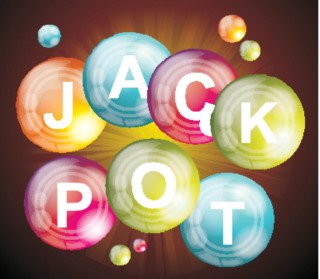 Once you pay for the ticket everything that you've won is your own. The only way we take anything out of it is if you decide to transfer the money to your bank. At that point, we charge you a small flat fee for the cost of the bank transfer. You're going to get the rest of your money directly to you.
Many of our customers have already won prizes through us. Some of them have had their lives changed by the amount they won! We know that you're going to have a great chance at winning a big prize or at least getting a win that you wouldn't have gotten if you stuck to only the lottery games that you can play in your home country.
These are the reasons why it is becoming increasingly popular to play the lottery online. And now it's your turn to crack one of the mega-jackpots – what are you waiting for? You could be a big winner in no time at all, and that's just the start.