Ako ste gledali loto igre na mreži, možda ste već videli Mega Sena. Ova igra je zapravo najveća lutrijska igra koja se trenutno odvija u Brazilu, a to znači da je to igra koju biste apsolutno trebali sami isprobati.
Vodi ih Federalna banka Caika Economica, ovo je zapravo već dugo vremena i pruža vam puno mogućnosti kada je u pitanju šta bi mogla biti vaša nova omiljena igra. Ako želite da igrate Mega Sena Brazil na mreži, samo treba da znate pravila.
Kako igrati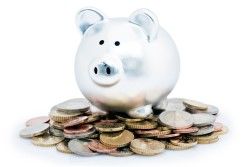 Možete igrati 6 brojeva kada igrate Mega Sena Brazil, a nema dodatnih brojeva. Ako želite da odaberete sopstvene brojeve, možete to učiniti ili možete izabrati ono što se naziva "Brzi izbor". Ovo će vam dati nasumično odabrane brojeve.
Pogledajte rezultate
Kada dobijete svoje brojeve za igranje Mega Sena Brazil na mreži, vreme je da proverite rezultate. Sa RedFokLotto.com će biti lako, jer se samo prijavite na svoj nalog i brojevi će vam tamo biti dostupni. I čak će ih uporediti sa vašim brojevima pa ćete znati da li pobedite.