Ne morate putovati u SAD da biste učestvovali u američkoj lutriji Mega Millions. Možete da igrate Mega Millions i iz Srbije. Obezbedićemo vam tikete putem naše onlajn usluge. Možete ih naručiti na našoj veb stranici. Jedan od naših agenata u Americi će kupiti tiket za vas (sa brojevima koje ste odabrali). Zatim ćete od nas dobiti email u kome se potvrđuje vaša kupovina. Takođe, obrađujemo isplatu vaših dobitaka. Pogledajte odeljak FAQ za više detalja o našoj usluzi.
Pravila lutrije Mega Million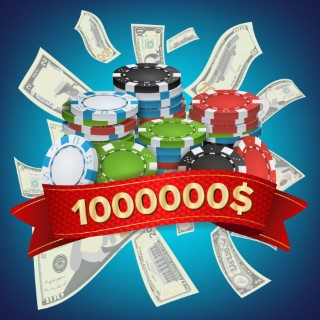 Igrač bira pet brojeva između 1 i 70, kao i dodatni broj od 1 do 25. Da biste osvojili džekpot, svih šest brojeva se mora poklapati sa izvučenim brojevima. Za pet pogođenih glavnih brojeva, nagrada je milion dolara.
Mega Millions džekpot
Mega Millions Lotto je poznat po džekpotovima koji se povećavaju veoma brzo. S jedne strane, to je zato što se u Sjedinjenim Državama proda nedeljno stotine miliona tiketa. Ali ponekad nema džekpota nedeljama. Džekpot uvek startuje sa najmanje 40 miliona dolara. Obično počinje s manjim iznosima, poput 10-15 miliona dolara po izvlačenju (postoje dva izvlačenja nedeljno).
Kada niko ne osvoji glavnu nagradu, iznos ubrzo dostiže čak 100 miliona dolara. Kada se taj prag pređe, proda se više tiketa nego inače, jer svi žele da učestvuju u lutriji. Džekpot počinje da "eksplodira". Povećanja sa 200 miliona na 500 miliona dolara u toku jedne nedelje su sasvim uobičajena. Ako džekpot ne bude izvučen tokom 10 nedelja, tada da on može da premaši iznos od milijardu dolara, što se poslednji put dogodilo 19.10.2018. Džekpot je konačno osvojio jedan učesnik u lutriji 23.10.2018, i u tom trenutku je on iznosio 1,6 milijardi dolara.
Kad god je veličina džekpota znatna, bilo bi pametno razmišljati o naručivanju tiketa putem interneta, tako da bi on mogao da učestvuje u više uzastopnih izvlačenja. Na taj način ćete biti sigurni da ste u igri za sledeće, još veće džekpotove.
Važno je napomenuti da pobednik džekpota može da bira između dve opcije: da odluči da primi puni iznos, ali u 30 godišnjih isplata (sa godišnjim povećanjem od 5% radi prilagođavanja inflaciji) ili sve odjednom. Ova isplata bi bila manja od punog iznosa džekpota.
Da li je ova onlajn usluga legalna za igrače iz Srbije?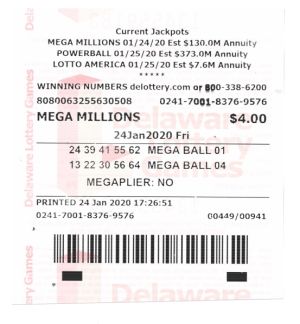 Ovo usluga je 100% legalno za igrače iz svih zemalja, uključujući i Srbiju. U suštini, to je kao da kupujete tiket za Mega Millions tokom boravka u SAD. Budući da se u američkoj lutriji tiketi mogu prodati svima starijim od 18 godina, stranci mogu legalno učestvovati i odneti dobitak. Na kraju, jedino što je važno jeste da imate tiket. Štaviše, mi ćemo se takođe pobrinuti da vam bude isplaćeno ono što ste osvojili. Za veće dobitke (više od 2500 €) obično ćete dobiti ček ili će vam bankovnim transferom novac biti prebačen na račun.
Ipak, u slučaju da osvojite džekpot, možda ćete morati da putujete u SAD gde će vam ček biti lično uručen. Sigurno biste bili zadovoljni i uzbuđeni da odete na ovo uzbudljivo putovanje!
Da li je sledeći Mega Millions džekpot rezervisan za vas? Isprobajte svoju sreću sada – ne možete da pobedite ako ne kupite tiket!