Play German Lotto 6aus49 Online
If you're looking for a new game to play you should take a closer look at how to play German lotto 6aus49 online. You're going to love the game and how simple it is, and you'll definitely like the possibility of winning that great jackpot. With this game you select 6 regular balls as well as 1 super ball.
The regular balls are numbered from 1-49 while the additional number is from 0-9. All you need to do to win is match at least three of the balls. If you do, you're going to get some type of prize, though you need to match all of the numbers to get the jackpot.
How to Play German Lotto 6aus49 Online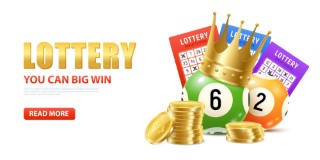 Ready to pick up your own tickets? Well then, you're going to need to know how to play. Picking out your numbers is the first step, unless you want the numbers to be automatically generated for you. These easy pick tickets make it even easier for you to get ready for the drawing.
You can use RedFoxLotto.com to buy your tickets easily, whether you want to choose your numbers or not. And then you just have to put in your preferred method of payment and wait to see if you win.
Check the Results
Once the drawing is over you can check out the results of the game and see if you've won or if you want to buy more tickets for the next game. All of the winning numbers will be right there on RedFoxLotto.com.