Keno is a game that is extremely popular, especially in its online format. In many ways, Keno is similar to the lottery – but there are differences. When you play Keno online, you have full control of how you want to play it, and how much you want to spend on a ticket. And you can play Keno online as often as you want, and whenever you want. At RedFoxLotto, we hold draws for your Keno tickets every 4 minutes!
Keno Rules
You decide how much you want to pay for your Keno ticket. If you set the multiplier to 1, then your ticket costs €1,68, if you go for the maximum price, then it will cost you ten times €1,68
You decide how many numbers you want to pick (between 1 and 10 numbers). Of course, the less numbers you pick, the lower the prizes are. If you want the top prize, select 10 numbers.
As with the other lotteries, you can use the Quick Pick option to select your numbers, or pick your Keno numbers manually.
Every 4 minutes, 20 winning Keno numbers are drawn from a total of 70 possible numbers. Your win depends on how many of your numbers match. That means that you do not have to pick 5 out of 5 numbers correctly, like in regular lotteries. You win a top prize when all your numbers match the 20 numbers that have been drawn! That is what I like most about this game – with 20 numbers that are drawn, your chances of having the right numbers on your ticket are just that much higher!
And here is another great detail: if you play 8, 9, or 10 numbers, you win something even if none of your numbers are drawn. And if you play with 10 numbers, and only one number hits, you win as well!
How much can you win playing Keno online?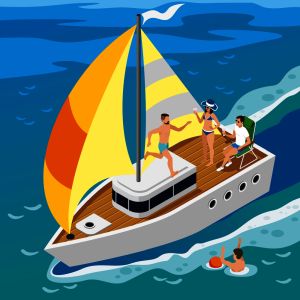 You can win up to $1 million playing our Keno lottery (if you set the multiplier to 10 and pick 10 numbers for your ticket)
How many Keno numbers should you play, how many Keno numbers should you pick?
Personally, I think you should always go for the full numbers range of 10 numbers. Then choose the multiplier according to what you want to spend for a ticket. But in the end, it depends on what you consider a big win. Let's say, you want to maximize your chances of winning $10,000.00. Go to the page that says "Keno information", and change the multiplier until you see a top prize of $10,000.00. That would mean a multiplier of 2, and 9 numbers on your ticket. So that is the kind of Keno ticket you should play.
How to check your results and find out how much you have won at Keno?
Once you have purchased your ticket, you can stay on our site and wait for the draw to take place. You will be seeing a countdown, and then a nice draw animation. Once the draw is completed and the numbers have been drawn, you can check the "My Tickets" section to see how many matching numbers you have, and how much you won. Watch out: when you compare your winning with the payouts announced on the "Keno Information" page, be sure that you have set the multiplier according to the ticket you bought. Oherwise, you will not be able to see the correct payout for your tickets! The Keno multiplier is set to 10x by default on the info, and if you have set the multiplier to 5x when you purchased your ticket, you must change the multiplier of the payout table to 5x as well.
As always, all winnings under €2500 will be paid directly into your RedFoxLotto account, and for higher winnings, we will arrange a payout by check, bank transfer, or Bitcoin.