How to play Mega Millions
You do not have to travel to the US to play the US Mega Millions lottery! Have you been wanting to play this hugely popular game before but you didn't know just how you could do it yourself? Maybe you've seen the numbers that are coming out for this game and you've seen the huge jackpots that are available and you've been really interested in getting in on it, but you thought it was limited to only people who were playing from the United States.
That's actually not the case at all. You can also play Mega Millions from the UK.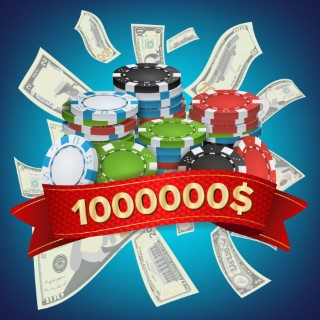 The way it works is that we will provide you with your Mega Millions tickets through our service so you can play Mega Millions online UK. You can order them on our website. All you need to do is choose the numbers that you want and how many tickets you want.
From there, one of our agents in the US will buy the tickets (with the numbers you have picked). Next, you will receive an email from us confirming your purchase. We also handle the payout of your winnings. It really is that simple for you to get a ticket. Please see our FAQ section for more details about our service.
Rules of the Mega Million Lottery
If you're looking to play the Mega Millions you need to know what the rules actually are, right? Well, it's not too difficult. Players select five numbers between 1 and 70, as well as an additional number from 1 to 25. That means there's a total of 6 different balls that you're going to select the numbers for.
To win the jackpot, all six numbers have to have been picked correctly. For five correct main numbers, the prize is $ 1 million. So you're still going to have a pretty good payout even if you don't get the Megaball.
The Mega Millions Jackpot
The Mega Millions Lotto is known for its rapidly increasing jackpots. This is because, on the one hand, hundreds of millions of tickets are sold week after week in the US. But the jackpot is often not cracked for weeks at a time. What's even better is that the jackpot always starts at least $40 million. It usually starts slowly, like $10-15 million per draw (there are two draws a week).
When nobody wins the top-tier prize, an amount of $100 million is reached quickly. Once that threshold has been crossed, more tickets than usual are sold. The jackpot begins to "explode". Increases from 200 million to 500 million within a week are quite normal.
And if the jackpot has not been won within 10 weeks, then it will even exceed the amount of 1 billion dollars, which last happened on 10/19/2018. The jackpot was finally won by a single winner on 10/23/2018, at which point its size was 1.6 billion.
Whenever the size of the jackpot is substantial, you would be wise to think about ordering your ticket in a way that it would participate in multiple consecutive draws. That way you make sure you're in the game for the next, even higher jackpots as well.
It is important to mention that the jackpot winner can choose between two options. Either he chooses to receive the full amount in 30 annual payouts (with an annual 5% increase to adjust for inflation), or he decides to receive an immediate one-time payment. This payout would be lower than the full jackpot amount is but the winner doesn't need to worry about getting those payments each year.
Is this service legal for players from the UK?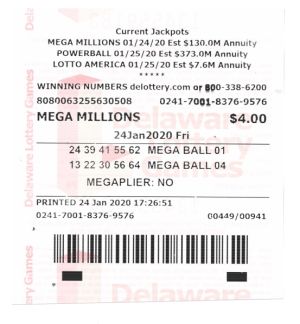 Of course, if you're even considering this you might be wondering if it's something you can do if you don't live in the US. A lot of people think that they have to live in a country that has the lottery game they want to play in order for them to play it. This is 100% legal for players from all countries, including the UK.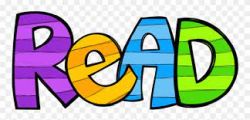 Watch the drawing for Mega Millions and Powerball on TV
Check here to find out where and when to watch the Powerball or Mega Millions drawRead more
Basically, it's like you were buying a ticket for Mega Millions during a stay in the US. Since in the US lottery tickets may be sold to anyone over 18, foreigners can legally win. Ultimately, all that matters is that you have your ticket. Moreover, we will also make sure that you get paid what you have won. For bigger winnings (more than €2500) you usually will get a check or a bank transfer.
With smaller prizes, you can easily get the winnings directly through our website and you'll be able to keep them in your account to purchase additional tickets at a later time or you can transfer them into your other accounts so you can get the cash for anything that you might want. It's really as simple as that. Of course, it's not the small prizes that you're interested in anyway.
Although in case you should win the jackpot when you play Mega Millions online from the UK, you will have to travel to the US where your check will be handed to you in person. Surely you would be happy and excited to make that trip! The people in the US who are responsible for the lotto love to make a big show about the person or people who win the jackpot.
That means they like to hand over a large check and take a lot of pictures and show it on TV, but if you're getting millions (or even over a billion) dollars that's definitely not going to be a problem, right?
Is the next Mega Millions jackpot reserved for you? Try your luck now – you can't win if you don't buy a ticket!