Playing in the Mon & Wed lottery is now as easy and convenient as chatting on your social media. You can now play in the lottery by purchasing your ticket online from anywhere you are in the world. You do not need to be in Australia to be able to participate in one of its biggest lotteries. With just a few clicks on your phone or any device with internet access, you could be on your way to be becoming rich overnight.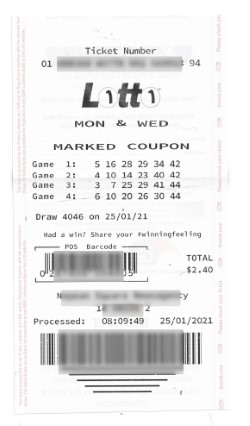 The internet has provided everyone with the life-changing opportunity of playing and hopefully winning in the Mon & Wed lottery so it's left for you to grab the opportunity with both hands by going online and getting your ticket booked. The lottery is played every Monday and Wednesday, which means everyone has an opportunity of a lifetime every Monday and Wednesday.
To play in the lottery all you need is to pick your favorite 6 numbers out of a possible 45, or you could opt for a quick pick option in which numbers are randomly selected for you, after which your entry would be booked and recorded. During the draw which holds every Monday and Wednesday at about 7:30 pm AEST, 8 numbers are drawn at random and the first 6 numbers drawn are the main numbers used in determining the winners of the main prize or jackpot.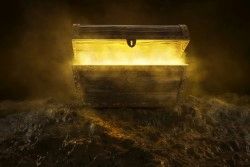 The remaining 2 numbers are known as supplementary numbers and are used in determining lesser winnings. If the numbers you picked online while booking your ticket match exactly with the 6 main numbers drawn then you have won the jackpot. Having less than 6 of the numbers in your ticket matching the numbers drawn also qualifies you for other prizes available for lesser winnings. The jackpot offers a prize of about AUD$1 million that can be won by a maximum of 4 winners.
Booking your Mon & Wed lottery tickets online also entails you pay for the ticket online. Paying for the tickets online is just as easy as booking the tickets. RedFoxLotto provides different payment options to its users and they ensure the security and privacy of the banking details of its users. Payment options often available to users includes but not limited to credit card, Bitcoin, PayPal, Skrill, and bank transfer.
When you book your tickets online and happen to be one of the winners in the lottery, RedFoxLotto will notify you of your winning and they also go as far as helping you process your payment to make sure that you receive your winnings no matter how little or large your winnings are. Small winnings are credited directly to your online client account on our lottery site from which you can either withdraw them to your bank account or use them to purchase more lottery tickets. If your winning is large or let's say you hit the jackpot, a customer support staff would contact you and discuss how you will get paid.
Booking your Mon & Wed lottery tickets online also ensures that no ticket is lost and you won't miss your winnings as you would be surely notified.