One of the greatest features of BonoLotto in Spain is the multitude of draws every week. The draws are made every night of the week except for Sunday. That is six times a week where you can play. OK, winnings might not be massive but a chance of some cashback is very much a possibility.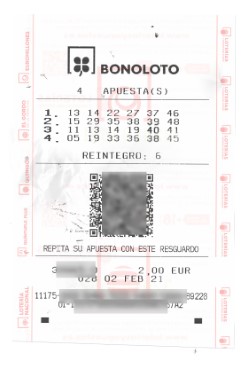 The draws always take place at 19h30 UTC. Players must select six numbers from a range of between 1 and 49. Sure, the payouts and jackpots may not be as huge as the El Gordo or Powerball Australia but there are more chances of landing some sort of cash prize.
What is the "Reintegro" Number in the Bono Lotto?
The "Reintegro" number is automatically assigned to every player's ticket after purchase. When the "reintegro" number is drawn and it matches the one on your ticket – players are recompensed 50c (half a euro) for every line played.
You can play several lines in one draw but there will only be one "reintegro" number. The word actually means "reimbursement" – so it has to be viewed as a way of getting your stake money returned should your number be drawn.
There is also a complimentary number drawn in the Bono Lotto – this is for the second-tier winners only. The convenience of playing Bono Lotto online at RedFoxLotto is that you can play every evening of the week (except Sundays) and although the jackpots are generally smaller, there is more chance of winning.
Bono Lotto Jackpot Prize
The jackpot prize for the Bono Lotto starts at 400,000 euros. Each evening where there is no winner, the lotto rolls over. At one stage back in 1990, it rolled over to a whopping 7 million euros; scooped up by one lucky winner in Spain.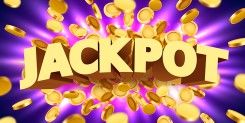 Back then, it was not possible to play lotto games around the world online. You would have had to physically purchase the tickets in the country of the lottery's origin. But times have changed and the internet has made our world a smaller and far more convenient place.
So why not take advantage of this possibility and register with RedFoxLotto to play the Spanish nightly lottery from the comfort of your own home?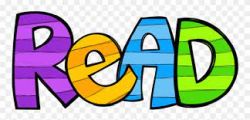 How to improve your winning chances
Find the best tips for your lottery strategy hereRead more